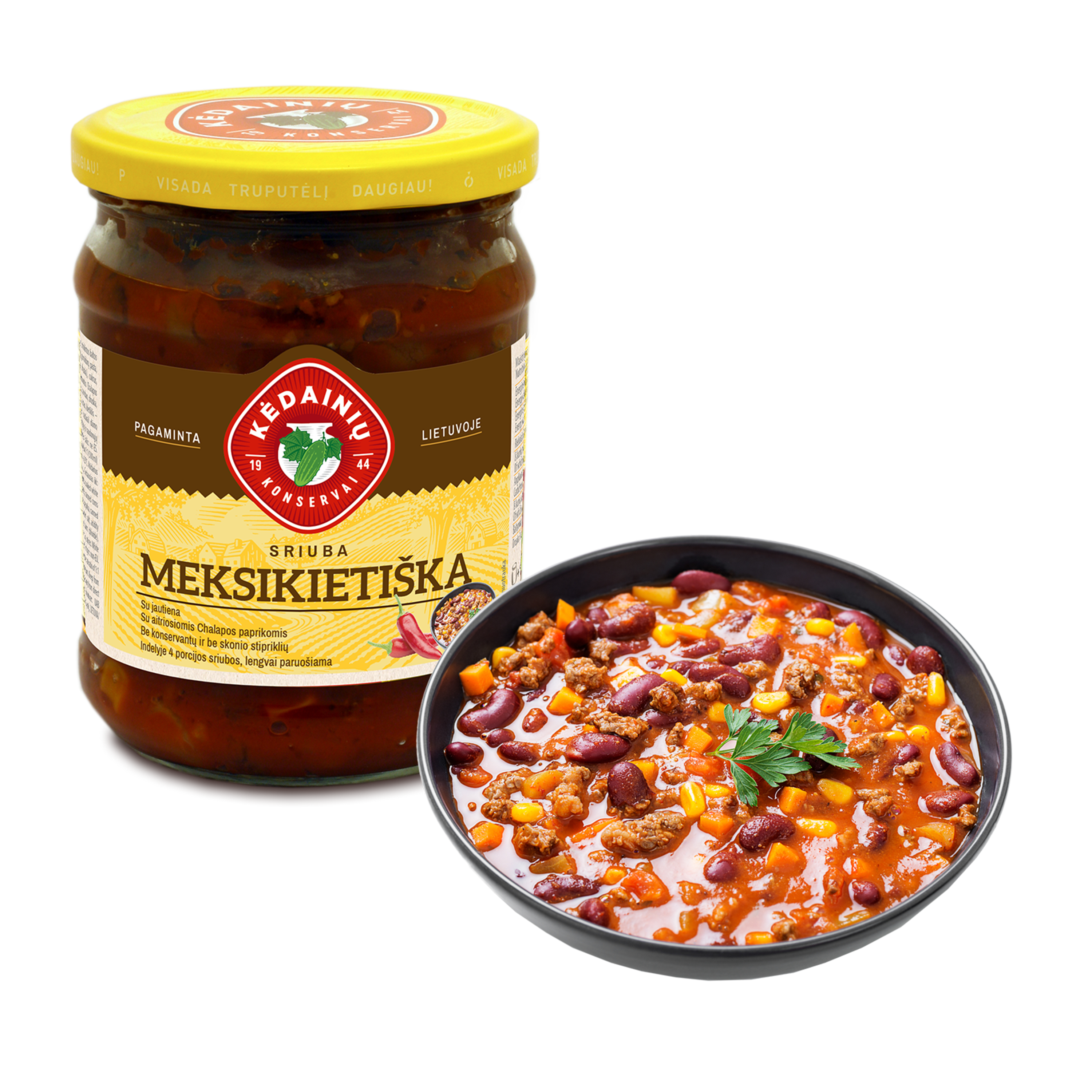 Composition
soaked white and red beans (41%), water, beef (12%), tomato paste, canned corns (corns, water, sugar, salt), sugar, onions, carrots, salt, red paprika, canned Chalapa chilli paprika (1,0%) (Chalapa chilli paprika, water, salt, acidity regulator – acetic acid, vinegar, firming agent – calcium chloride), modified corn starch, natural smoke flavouring, spice mix, spices.
Nutritional value
Energy value (kJ) 939,
Energy value (kcal) 223,
Fat (g) 3,2,
Of which saturates (g) 1,0,
Carbohydrates (g) 33,
Of which sugars (g) 7,1,
Protein (g) 13,
Salt (g) 1,9.
You can buy the product online
Indulge your palate and try a juicy burger recipe with a matured beef patty. Unleash your inner cook and surprise your family!