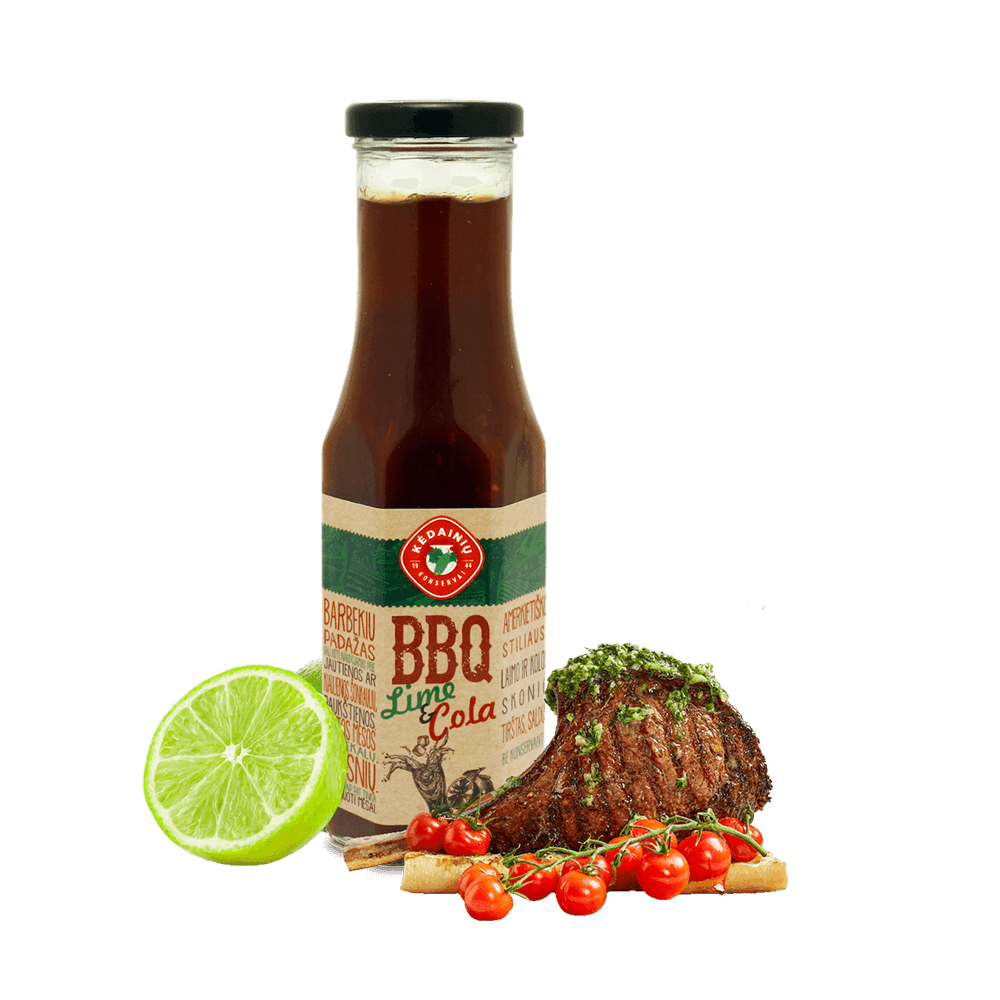 SAUCE
BARBECUE COLA&LIME
290 g
Composition
sugar (36,8%), water, tomato paste, spirit vinegar, modified corn starch, salt, burnt sugar syrup (glucose syrup, sugar), lime juice concentrate (2%) (containing sulphites), mustard (water, mustard seeds, spirit vinegar, salt, spices), spice mix, lemon juice concentrate, flavorings.
Nutritional value
Energy value (kJ) 758,
Energy value (kcal) 178,
Fat (g) 0,
Of which saturates (g) 0,
Carbohydrates (g) 43,
Of which sugars (g) 39,
Protein (g) 0,6,
Salt (g) 2,5.
Indulge your palate and try a juicy burger recipe with a matured beef patty. Unleash your inner cook and surprise your family!