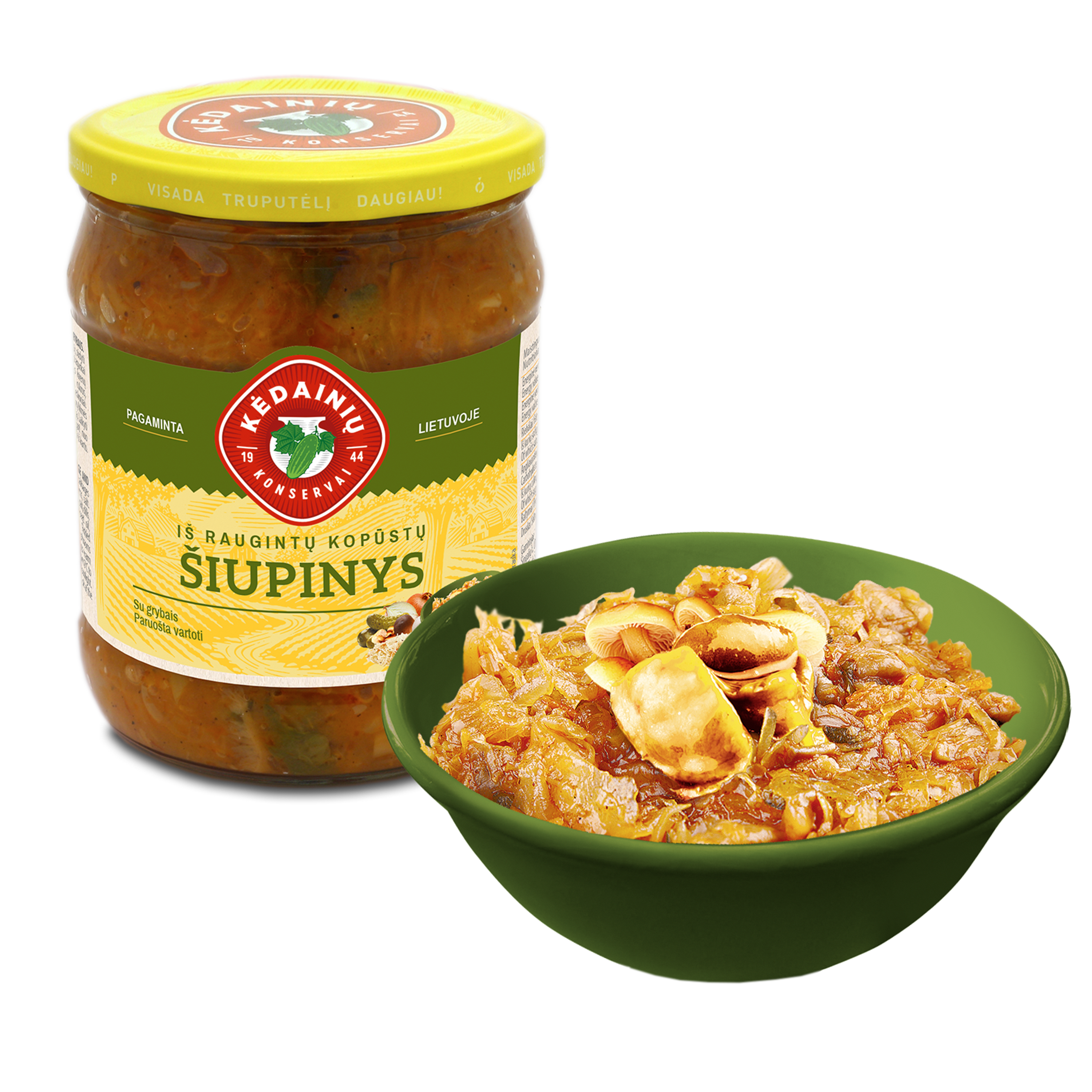 HOTCHPOTCH
WITH PICKLED CABBAGES AND MUSHROOMS
480 G
Composition
pickled cabbages (46%), salted mushrooms (16%) (mushrooms, salt, water), pickled cucumbers (cucumbers, water, salt, dills, dried horse-radish roots, dried garlics), rapeseed oil, sugar, onions, tomato paste, salt, spices
Nutritional value
Energy value (kJ) 522,
Energy value (kcal) 125,
Fat (g) 7,2,
Of which saturates (g) 0,6,
Carbohydrates (g) 13,
Of which sugars (g) 8,6,
Protein (g) 1,0,
Salt (g) 1,4.
Indulge your palate and try a juicy burger recipe with a matured beef patty. Unleash your inner cook and surprise your family!