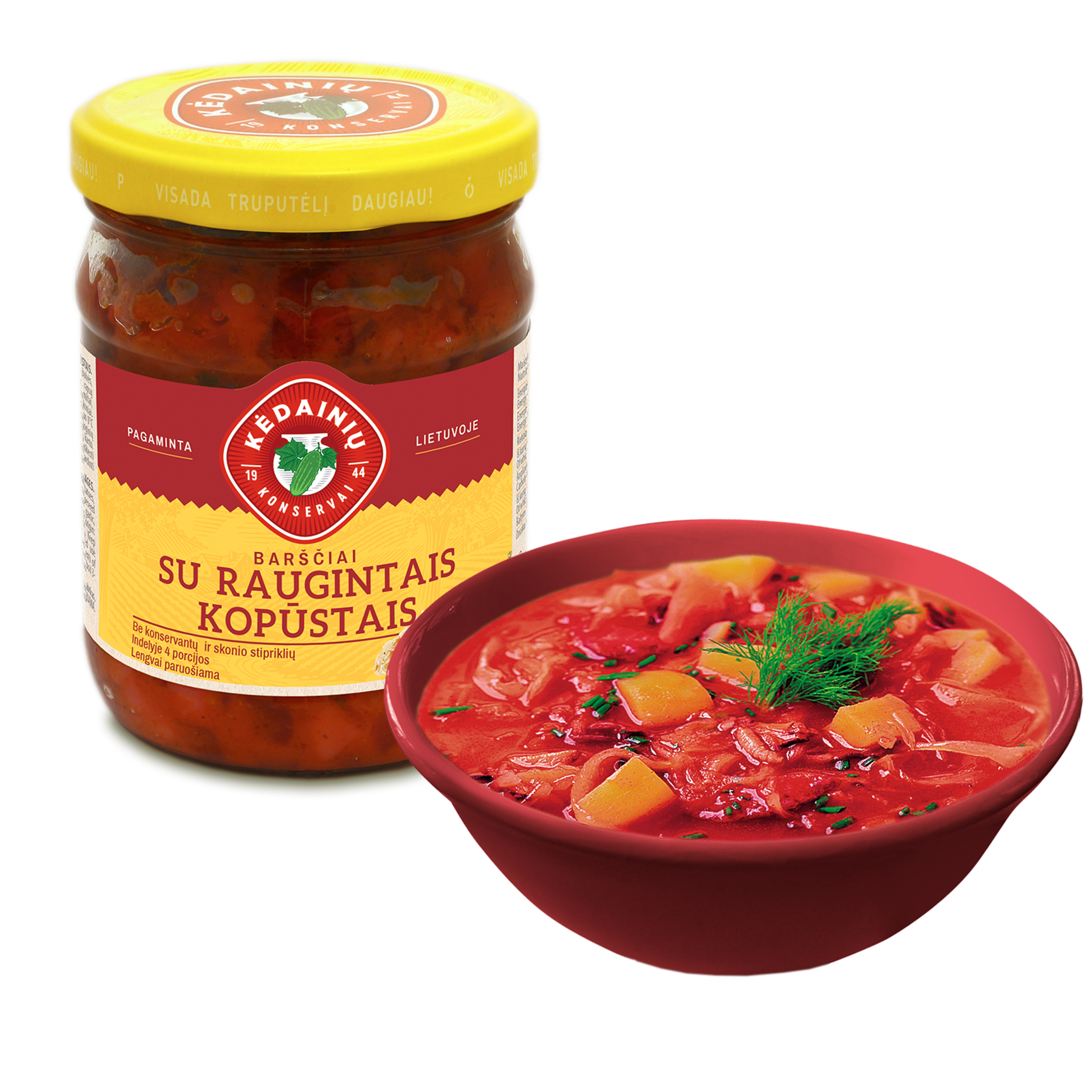 soup
BORSCHT WITH PICKLED CABBAGES
480 G
Composition
Red beetroots (38%), vegetables in varying proportions (22%) (carrots, potatoes, onions), fresh cabbages (18%), tomato paste, rapeseed oil, salt, wheat flour, sugar, garlic, acidity regulator – citric acid, spices
Nutritional value
Energy value (kJ) 442,
Energy value (kcal) 106,
Fat (g) 5,1,
Of which saturates (g) <0,5,
Carbohydrates (g) 12,
Of which sugars (g) 4,8,
Protein (g) 1,7,
Salt (g) 2,1.
Indulge your palate and try a juicy burger recipe with a matured beef patty. Unleash your inner cook and surprise your family!